Talent Work Visa (Accredited Employer)
This visa is closed unless you have already held this visa, you are reapplying and you are waiting for a residence from work visa or you have been able to return to NZ due to the closed border.
You can only apply for this visa if you have already held a Talent (Accredited Employer) Work Visa and you either are waiting for a decision on your Talent (Accredited Employer) Resident Visa application, or you worked in the role the visa was issued for, were overseas when the border closed on 19 March 2020, and only returned after 31 October 2021.
This visa will be replaced by the Accredited Employer Work Visa from 4 July 2022.
With this visa you can
Work in New Zealand for the accredited employer who offers you work.
Apply for residence after 2 years of working for an accredited employer.
Things to note
You can't include a partner or dependent children in your work visa application, but they can apply for visas based on their relationship to you.
We'll use the documents you provide as proof of your identity to confirm your age.
You must have a job offer
Your job offer must:
be from an accredited employer
be current at the time you apply for your visa
be for 

Glossary for

full-time work
be for 2 years or more
pay at least NZ

$79,560

a year (before tax)
be for work that is your employer's main reason for being in business
make your employer responsible for the work that you do.
You must provide a copy of your employment agreement as evidence of your job offer. The employment agreement must include:
your employer's name and contact details
your name and contact details
your job title
the address for your place of work
the kind of work you'll be doing and your responsibilities at work
details of any necessary qualifications or work experience
information about whether you'll need New Zealand registration to do the work
how long the work will be for
how long you have to take up the job offer
pay and work conditions that comply with New Zealand employment law.
Occupational registration
You may need New Zealand registration
You must have full or provisional registration, if it's needed to work in your occupation in New Zealand.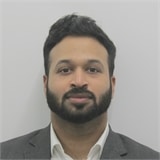 Mohamed Anas Sirajur Raheem
BA (Political Studies), LLB (VUW)
Mohamed is a New Zealand Immigration Consultant with VisaEnvoy and an enrolled Barrister and Solicitor of the High Court of New Zealand.
He is a former New Zealand Immigration Officer (Visa Services) and Border Officer at Auckland International Airport. He has several years of experience working in various Government Departments in New Zealand and has also worked as a Licensed Immigration Adviser at a prominent New Zealand Immigration firm.
His areas of expertise and interest are in the fields of General Skilled Migration, Temporary Work (Long and Short Stay), Business visas, Partner, Parent and Child Visa streams.
Mohamed was inspired to pursue a career in immigration by his own migration experiences. Over the years he has assisted individuals, families, large corporations, Professional sportspeople, and Entertainers (singers, speakers, and actors) to come to New Zealand.
https://nz.visaenvoy.com/wp-content/uploads/sites/3/2022/12/Green-List-and-other-immigration-changes.jpg
450
1600
VisaEnvoy: Australian Migration Agents and Lawyers in Melbourne
http://nz.visaenvoy.com/wp-content/uploads/sites/3/2021/06/VisaEnvoy-logo-migration-agent-melbourne-low-res-300x49.jpg
VisaEnvoy: Australian Migration Agents and Lawyers in Melbourne
2022-12-13 06:48:31
2022-12-13 06:53:21
Green List and other immigration changes
https://nz.visaenvoy.com/wp-content/uploads/sites/3/2022/10/Employing-overseas-chefs-and-median-wage-threshold.jpg
600
1400
VisaEnvoy: Australian Migration Agents and Lawyers in Melbourne
http://nz.visaenvoy.com/wp-content/uploads/sites/3/2021/06/VisaEnvoy-logo-migration-agent-melbourne-low-res-300x49.jpg
VisaEnvoy: Australian Migration Agents and Lawyers in Melbourne
2022-10-10 06:10:06
2022-10-18 02:17:43
Employing overseas chefs and median wage threshold
https://nz.visaenvoy.com/wp-content/uploads/sites/3/2022/04/NEW-ZEALANDS-INTERNATIONAL-BORDER-REOPENING-PLAN.png
627
1200
phu
http://nz.visaenvoy.com/wp-content/uploads/sites/3/2021/06/VisaEnvoy-logo-migration-agent-melbourne-low-res-300x49.jpg
phu
2022-04-08 05:48:26
2022-04-08 08:09:55
New Zealand's International Border Reopening Plan
https://nz.visaenvoy.com/wp-content/uploads/sites/3/2022/01/pexels-andrea-piacquadio-3768140-1.jpg
853
1280
phu
http://nz.visaenvoy.com/wp-content/uploads/sites/3/2021/06/VisaEnvoy-logo-migration-agent-melbourne-low-res-300x49.jpg
phu
2022-01-10 05:29:43
2023-04-12 07:41:19
Claiming Points for your Age
https://nz.visaenvoy.com/wp-content/uploads/sites/3/2022/01/family-g7b93cbba7_1280.jpg
853
1280
phu
http://nz.visaenvoy.com/wp-content/uploads/sites/3/2021/06/VisaEnvoy-logo-migration-agent-melbourne-low-res-300x49.jpg
phu
2022-01-10 05:20:03
2022-01-13 05:39:21
Claiming Points for your Partners Recognised Qualifications
https://nz.visaenvoy.com/wp-content/uploads/sites/3/2022/01/graduation-g4d3d560e6_1280.jpg
850
1280
phu
http://nz.visaenvoy.com/wp-content/uploads/sites/3/2021/06/VisaEnvoy-logo-migration-agent-melbourne-low-res-300x49.jpg
phu
2022-01-10 04:40:04
2022-01-13 02:22:56
Claiming Points for Recognised Qualifications