Please Note:

Temporary visa applications from outside New Zealand or a quarantine-free travel zone are currently suspended, unless you are exempt

If you have acceptable qualifications(s) that you completed in New Zealand, you can apply for a visa to work here. Depending on your qualification and where you studied, you can work for any employer for between 1 and 3 years, and do almost any work.
Overview
| | |
| --- | --- |
| LENGTH OF STAY | 1, 2 or 3 years |
You can
work for any employer.
work in almost any job New Zealand.
Things to note
You can only apply for this visa

once

, unless you complete a

second higher qualification at bachelor's degree level or higher

.
You cannot provide commercial sexual services or operate or invest in a business that does.
If you complete your study

outside

Auckland before the

end of 2021

, your work visa can be valid for

2

or

3

years.
Your

partner

can apply for a

work visa

and your dependent children can study fee-free as domestic students.
Acceptable qualifications for a Post-study work visa
To apply for a Post-study work visa, you must have an acceptable New Zealand qualification.
To be acceptable:
you must have studied in New Zealand, and
your qualification must be Level 4 or higher on the New Zealand Qualifications Framework.
Your qualification is Level 7 or higher (bachelor or higher)
Your qualification at level 7 or higher is acceptable if your course lasted 30 weeks or more.
You studied at Levels 4 to 6
Your Level 4, 5 or 6 qualification is acceptable if you:
completed it after study of

60 weeks or more

, or
gained 2 qualifications that:

each involved 30 weeks' study, and
the level of your last qualification was higher than the first.
You studied English language
English for Speakers of Other Languages (ESOL) qualifications are not acceptable.
You want to work for longer
You can apply for another Post-study work visa, but only if you complete another qualification in New Zealand that:
you studied for 30 weeks or more
is a bachelor's degree or post-graduate qualification, and
is at a higher level than the qualification you used to get your previous visa.
There are 10 tertiary nz qualification levels that exist on the New Zealand Qualifications Framework (NZQF), from Level 1 certificates to Level 10 Doctorates. They are:
If you studied in Auckland
You have a Level 7 qualification or higher
If you have a Level 7 Bachelor's degree or higher, you can apply for a Post-study work visa for 3 years.
If you have a Level 7 Graduate Diploma, you can apply for a Post-study work visa for 1 year. You can apply to work for 1 more year if you are working towards occupational registration with a registration body included in a list of acceptable registration authorities. For example, teachers need 2 years' work experience before they can get a full practising certificate.
If you have another Level 7 qualification, you can apply for a Post-study work visa for 1 year.
Your qualification is at Level 4, 5 or 6
If you have 1 or more acceptable qualifications at Levels 4 to 6, you can apply for a Post-study work visa for 1 year.
You must provide:
a copy of your acceptable qualification, or
a letter or academic transcript from your tertiary education provider confirming you have completed your qualification.
You must apply in time:
You must apply for a work visa no later than

3 months

after your student visa expires, or

6

months if you were granted a visa to complete a doctorate.
You need to provide evidence that you have at least NZD $4,200 when you apply. Evidence can include:
bank statements
credit card statements
bank drafts
travellers' cheques.
This applies to all Post-study work visa applications for 1, 2 or 3 years.
A standard semester course of 15 points represents 150 hours of study or 10 hours of study per week for
15 weeks
(12 teaching weeks and three weeks of study break and examinations).
A full-time course is generally between 54 and 72 points in any one semester or 108 and 144 points in any one year.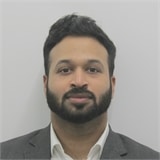 Mohamed Anas Sirajur Raheem
BA (Political Studies), LLB (VUW)
Mohamed is a New Zealand Immigration Consultant with VisaEnvoy and an enrolled Barrister and Solicitor of the High Court of New Zealand.
He is a former New Zealand Immigration Officer (Visa Services) and Border Officer at Auckland International Airport. He has several years of experience working in various Government Departments in New Zealand and has also worked as a Licensed Immigration Adviser at a prominent New Zealand Immigration firm.
His areas of expertise and interest are in the fields of General Skilled Migration, Temporary Work (Long and Short Stay), Business visas, Partner, Parent and Child Visa streams.
Mohamed was inspired to pursue a career in immigration by his own migration experiences. Over the years he has assisted individuals, families, large corporations, Professional sportspeople, and Entertainers (singers, speakers, and actors) to come to New Zealand.