New Zealand has working holiday scheme agreements with many countries, allowing applicants to work in and explore New Zealand.
Overview
| | |
| --- | --- |
| Length of stay | 6 months – 23 months |
| Age Range | 18 – 30 years |
| Processing Time | 76 days |
| Costs | $280 |
Eligible Countries
Working Holiday Visas are available to young people, usually aged 18 to 30, but 18 to 35 in a selected few country. The visa lets you travel and work in New Zealand for up to 12 months, or 23 months if you are from the UK or Canada. If you apply for a 23-month visa, you must provide a General Medical Certificate.
To be eligible, you must be a passport holder from one of the eligible countries:
Working Holiday Visa Schemes

Argentina




Austria




Belgium

*


Brazil




Canada

*


Chile




China




Croatia




Czech




Denmark

*


Estonia




Finland

*


France

*


Germany

*


Hungary

Hong Kong




Ireland

*


Israel




Italy

*


Japan

*


Korea




Latvia




Lithuania




Luxembourg




Malaysia




Malta




Mexico




Netherlands

*


Norway

*


Peru

Philippines




Poland




Portugal




Singapore




Slovakia




Slovenia




Spain




Sweden

*


Taiwan




Thailand




Turkey




United Kingdom

*


USA

*


Uruguay




Vietnam
Criteria
The Working Holiday Visa criteria differ between countries. For example, if you are from the UK or Canada, you may be eligible to stay longer than 12 months. Whilst applicants from China, Korea, Japan, USA, Spain etc are given 12 months on their Working Holiday Visa.
In addition, it is essential to remember that some countries have quotas on the Working Holiday Visa. For example, the quota for Spain is 200 per year and it is 1150 per year for Malaysia.
Therefore, it is important to check the criteria and quota before applying.
General Criteria
In general, the criteria for a Working Holiday Visa are
Meet health and character requirements
You must genuinely intend to meet the conditions of your visa
Must meet the age requirement
You must be a citizenship of the country
You must have a ticket to leave New Zealand or enough money to buy one
You must have enough money to live on while in New Zealand (this is dependent on the countries you are from and the duration of your stay. In general, you must have at least NZD 350 for each month of your stay)
You must not have had approval for a New Zealand Working Holiday Visa before
You must have full medical insurance for the length of your stay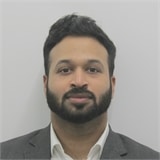 Mohamed Anas Sirajur Raheem
BA (Political Studies), LLB (VUW)
Mohamed is a New Zealand Immigration Consultant with VisaEnvoy and an enrolled Barrister and Solicitor of the High Court of New Zealand.
He is a former New Zealand Immigration Officer (Visa Services) and Border Officer at Auckland International Airport. He has several years of experience working in various Government Departments in New Zealand and has also worked as a Licensed Immigration Adviser at a prominent New Zealand Immigration firm.
His areas of expertise and interest are in the fields of General Skilled Migration, Temporary Work (Long and Short Stay), Business visas, Partner, Parent and Child Visa streams.
Mohamed was inspired to pursue a career in immigration by his own migration experiences. Over the years he has assisted individuals, families, large corporations, Professional sportspeople, and Entertainers (singers, speakers, and actors) to come to New Zealand.
https://nz.visaenvoy.com/wp-content/uploads/sites/3/2022/12/Green-List-and-other-immigration-changes.jpg
450
1600
VisaEnvoy: Australian Migration Agents and Lawyers in Melbourne
http://nz.visaenvoy.com/wp-content/uploads/sites/3/2021/06/VisaEnvoy-logo-migration-agent-melbourne-low-res-300x49.jpg
VisaEnvoy: Australian Migration Agents and Lawyers in Melbourne
2022-12-13 06:48:31
2022-12-13 06:53:21
Green List and other immigration changes
https://nz.visaenvoy.com/wp-content/uploads/sites/3/2022/10/Employing-overseas-chefs-and-median-wage-threshold.jpg
600
1400
VisaEnvoy: Australian Migration Agents and Lawyers in Melbourne
http://nz.visaenvoy.com/wp-content/uploads/sites/3/2021/06/VisaEnvoy-logo-migration-agent-melbourne-low-res-300x49.jpg
VisaEnvoy: Australian Migration Agents and Lawyers in Melbourne
2022-10-10 06:10:06
2022-10-18 02:17:43
Employing overseas chefs and median wage threshold
https://nz.visaenvoy.com/wp-content/uploads/sites/3/2022/04/NEW-ZEALANDS-INTERNATIONAL-BORDER-REOPENING-PLAN.png
627
1200
phu
http://nz.visaenvoy.com/wp-content/uploads/sites/3/2021/06/VisaEnvoy-logo-migration-agent-melbourne-low-res-300x49.jpg
phu
2022-04-08 05:48:26
2022-04-08 08:09:55
New Zealand's International Border Reopening Plan
https://nz.visaenvoy.com/wp-content/uploads/sites/3/2022/01/pexels-andrea-piacquadio-3768140-1.jpg
853
1280
phu
http://nz.visaenvoy.com/wp-content/uploads/sites/3/2021/06/VisaEnvoy-logo-migration-agent-melbourne-low-res-300x49.jpg
phu
2022-01-10 05:29:43
2023-04-12 07:41:19
Claiming Points for your Age
https://nz.visaenvoy.com/wp-content/uploads/sites/3/2022/01/family-g7b93cbba7_1280.jpg
853
1280
phu
http://nz.visaenvoy.com/wp-content/uploads/sites/3/2021/06/VisaEnvoy-logo-migration-agent-melbourne-low-res-300x49.jpg
phu
2022-01-10 05:20:03
2022-01-13 05:39:21
Claiming Points for your Partners Recognised Qualifications
https://nz.visaenvoy.com/wp-content/uploads/sites/3/2022/01/graduation-g4d3d560e6_1280.jpg
850
1280
phu
http://nz.visaenvoy.com/wp-content/uploads/sites/3/2021/06/VisaEnvoy-logo-migration-agent-melbourne-low-res-300x49.jpg
phu
2022-01-10 04:40:04
2022-01-13 02:22:56
Claiming Points for Recognised Qualifications