New Zealand Skilled Migrant Points Test Calculator
Pass mark 

:

180 points
The points-based residence visa has been closed to new applications since April 2020.
People who have already submitted an EOI can update their information or withdraw their EOI and request a refund.
On 9 November Immigration New Zealand will select all EOIs at the current threshold of 160 points.
After 9 November 2022, the points threshold for selection will increase to 180 points, to better align with the future direction of the Skilled Migrant Category. EOIs will be selected again on 18 January 2023.
New Zealand Skilled Migration Points Test
The pool mark for the New Zealand Skilled Migrant program is 100 points. However, due to the competitive nature of these visas, a pool mark does not guarantee an invitation to apply and you need 180 points to get an invite.
The invitation mark can and does fluctuate depending on the time of year, number of candidates for the nominated occupation and the current occupation ceiling.
To ensure you have a competitive advantage over all other potential applicants please contact us for a consultation. The above Points test is provided as a guide only and may not be indicative of the points assigned by the Department of Immigration and Border Protection.
At consultation, our Skilled Migration experts will ensure you claim the most points possible under current migration legislation, which could prove the difference between receiving an invitation and not.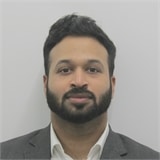 Mohamed Anas Sirajur Raheem
BA (Political Studies), LLB (VUW)
Mohamed is a New Zealand Immigration Consultant with VisaEnvoy and an enrolled Barrister and Solicitor of the High Court of New Zealand.
He is a former New Zealand Immigration Officer (Visa Services) and Border Officer at Auckland International Airport. He has several years of experience working in various Government Departments in New Zealand and has also worked as a Licensed Immigration Adviser at a prominent New Zealand Immigration firm.
His areas of expertise and interest are in the fields of General Skilled Migration, Temporary Work (Long and Short Stay), Business visas, Partner, Parent and Child Visa streams.
Mohamed was inspired to pursue a career in immigration by his own migration experiences. Over the years he has assisted individuals, families, large corporations, Professional sportspeople, and Entertainers (singers, speakers, and actors) to come to New Zealand.