Please Note:

Due to COVID-19, selections for expressions of interest are suspended until further notice.

If you have an adult New Zealand citizen or resident child who earns enough and agrees to sponsor you, you may be able to live in New Zealand permanently. You need to apply by sending an expression of interest explaining how you meet the requirements and be sponsored by your child or your child and their partner.
Overview
| | |
| --- | --- |
| Duration | Indefinitely |
| Quota Each Year | 1000 |
| Cost | $490 |
| Timeframes | Due to COVID-19, EOI selection for this visa is suspended. |
With this visa, you can
Live, work and study in New Zealand.
Include your partner in your residence application.
How to apply?
To apply, you must complete an expression of interest form. You will have to include the following details in the form:
your identity, character and health
your English-speaking ability — if you do not speak English, you must agree to pay for English language lessons if your application is approved
your family
your partner, if you have one
your sponsor or sponsors, including their income.
Your EOI will then enter into a selection pool. If you are successful, New Zealand Immigration will invite you to apply for residence.
Eligible Sponsor
To be eligible, your child must be:
be 18 or over
have been a New Zealand citizen or resident for at least 3 years before you apply for residence
live in New Zealand
have spent 184 or more days in New Zealand in each of the 3 years before you apply for residence
agree to meet your living costs for the first 10 years of your residence, if you're unable to
agree to cover the costs of sending you home, if necessary
be able to give us Inland Revenue tax statements as evidence of their income.
Sponsor Child's Income
The sponsor's income must be based on the New Zealand median income for 2 out of the 3 years before the applicant applied for residence. The median income is updated each year, so the amount the sponsor will need to earn may change.
To calculate the income, you must consider:
if you have 1 or 2 sponsors
how many parents are being sponsored — this includes any parents they may have sponsored before
the date of the last day of the month before you were invited to apply, and
what the New Zealand median income was on the last day of each year that your sponsor's income will be assessed on.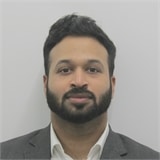 Mohamed Anas Sirajur Raheem
BA (Political Studies), LLB (VUW)
Mohamed is a New Zealand Immigration Consultant with VisaEnvoy and an enrolled Barrister and Solicitor of the High Court of New Zealand.
He is a former New Zealand Immigration Officer (Visa Services) and Border Officer at Auckland International Airport. He has several years of experience working in various Government Departments in New Zealand and has also worked as a Licensed Immigration Adviser at a prominent New Zealand Immigration firm.
His areas of expertise and interest are in the fields of General Skilled Migration, Temporary Work (Long and Short Stay), Business visas, Partner, Parent and Child Visa streams.
Mohamed was inspired to pursue a career in immigration by his own migration experiences. Over the years he has assisted individuals, families, large corporations, Professional sportspeople, and Entertainers (singers, speakers, and actors) to come to New Zealand.