Long Term Skill Shortage List Resident Visa
You can
Live, work and study in New Zealand.
Include your partner and dependent children aged 24 and under in your residence application.
Things to note
To apply for this visa, you must hold a Long Term Skill Shortage List Work Visa and have worked in New Zealand for more than 2 years.
You must have ongoing, full-time employment in an occupation that was on the Long Term Skill Shortage List LTSSL) at the time you were granted a work visa, or an occupation that is on the LTSSL at the time you apply for residence.
You must have a current Long Term Skill Shortage List Work Visa and have held it for at least 24 months
You must have been employed in New Zealand for 24 months and have ongoing, full-time employment
Your occupation must be on the Long Term Skill Shortage List (LTSSL) at the time you apply for residence, or have been on the LTSSL when you were granted your work visa.
You must provide a letter from your New Zealand employer outlining:
your role
your salary
your hours of work
whether your role is ongoing.
You must also provide a copy of your employment agreement, which must comply with New Zealand employment law.
We can't grant a visa if your employer is included on the list of non-compliant employers maintained by the Labour Inspectorate.
You must have a minimum base salary of NZ$45,000
Occupational registration
You may need New Zealand registration
Your family must meet the requirements for this visa
English language for family
Your family must be able to speak English
Your partner and any dependent children aged 16 or over you include in your residence application must meet a minimum standard of English. Evidence can include proof they:
have an acceptable English language test result
have an English-speaking background
are competent speakers of English for other reasons.
To apply for residence, you must be in New Zealand
Immigration costs
This is the fee for Immigration New Zealand to process your application.An immigration levy is payable and is included in the total amount above.
Timeframes
90% of applications are currently completed within this time.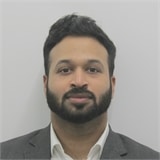 Mohamed Anas Sirajur Raheem
BA (Political Studies), LLB (VUW)
Mohamed is a New Zealand Immigration Consultant with VisaEnvoy and an enrolled Barrister and Solicitor of the High Court of New Zealand.
He is a former New Zealand Immigration Officer (Visa Services) and Border Officer at Auckland International Airport. He has several years of experience working in various Government Departments in New Zealand and has also worked as a Licensed Immigration Adviser at a prominent New Zealand Immigration firm.
His areas of expertise and interest are in the fields of General Skilled Migration, Temporary Work (Long and Short Stay), Business visas, Partner, Parent and Child Visa streams.
Mohamed was inspired to pursue a career in immigration by his own migration experiences. Over the years he has assisted individuals, families, large corporations, Professional sportspeople, and Entertainers (singers, speakers, and actors) to come to New Zealand.