This visa is now closed to new applications.

Related:

If you have NZ $10 million to invest in New Zealand over a 3-year period, you can apply for New Zealand residence. If you're granted residence you can come to New Zealand with your family and enjoy our unique lifestyle.
With this visa you can
Live, work and study in New Zealand.
Include your partner, and dependent children aged 24 and under, in your visa application.
Things to note
You may be able to bring your car, boat and household items to New Zealand, free of customs charges.
You must be a fit and proper person
You must confirm in the application form that you meet fit and proper person requirements.
To be a fit and proper person, all businesses you have influence over must have complied with all immigration, employment and taxation laws. You must also:
have never been investigated by the Serious Fraud Office or the New Zealand police for any offence resulting from business dealings
have no convictions for an offence involving dishonesty
have never been involved in business fraud or financial impropriety.
We'll contact you if you need to provide further information.
You must have NZ $10 million to invest in New Zealand for 3 years
The value you can claim for your investment funds, depends if they are owned by you, or jointly by you and another person.
If you own an investment jointly with:
your dependent children, you can claim the full value of the investment
your partner, you can claim the full value of the investment, as long as you and your partner are in a recognised partnership
someone who isn't your partner or dependent child, you can only claim for the part of the investment that you own.
Evidence of your funds may include:
bank statements
title deeds
property valuations
share certificates
business ownership documents
asset valuations.
The funds and/or assets you nominate for your investment can't be borrowed, or have a loan or bond against them.
Transfer investment funds
You must transfer your investment funds to New Zealand
You must transfer your investment funds to New Zealand.
You must transfer your investment funds directly from your bank account to New Zealand through the banking system.
If we approve your application in principle, you'll have 12 months from that date to transfer and invest your funds.
You can apply for a temporary visa to come to New Zealand and investigate investment opportunities.
We may give you a further 12 months to transfer and invest your funds.
You'll need to contact us before the transfer period expires and show you have made reasonable steps to transfer and invest.
Source of investment funds
You must have earned or acquired your investment funds lawfully
The evidence you provide will depend on how you came by your funds. It may include:
tax returns or certificates
pay slips
business financial statements
business shareholdings
dividends
receipts for property sales
bank certificates
share trading profits
evidence of gifted money
probate and other evidence of inherited money.
It's OK if your alternative assets and investment includes funds that were gifted to you, as long as the gift was unconditional and lawful, and the funds were originally earned or acquired lawfully.
You must invest NZ $10 million in acceptable investments in New Zealand for a minimum of 3 years
You must provide documents from a trusted professional like a chartered accountant or solicitor that confirm:
your full name
the amount invested in NZD
the date you started your investment
the investment type
the names of any organisations you invested in
the number of shares or bonds you bought in any organisations.
If you already have funds invested in an acceptable investment in New Zealand, we can start your investment period from the time we approve your residence application in principle.
Once your funds are invested in New Zealand, it's OK to transfer funds between acceptable investments.
Immigration fees
This is the fee for Immigration New Zealand to process your application.An immigration levy is payable and is included in the total amount above.
Timeframes
90% of applications are currently completed within this time. This includes a 12 month investment period for you to complete your investment in New Zealand.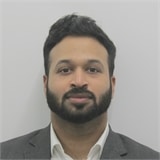 Mohamed Anas Sirajur Raheem
BA (Political Studies), LLB (VUW)
Mohamed is a New Zealand Immigration Consultant with VisaEnvoy and an enrolled Barrister and Solicitor of the High Court of New Zealand.
He is a former New Zealand Immigration Officer (Visa Services) and Border Officer at Auckland International Airport. He has several years of experience working in various Government Departments in New Zealand and has also worked as a Licensed Immigration Adviser at a prominent New Zealand Immigration firm.
His areas of expertise and interest are in the fields of General Skilled Migration, Temporary Work (Long and Short Stay), Business visas, Partner, Parent and Child Visa streams.
Mohamed was inspired to pursue a career in immigration by his own migration experiences. Over the years he has assisted individuals, families, large corporations, Professional sportspeople, and Entertainers (singers, speakers, and actors) to come to New Zealand.